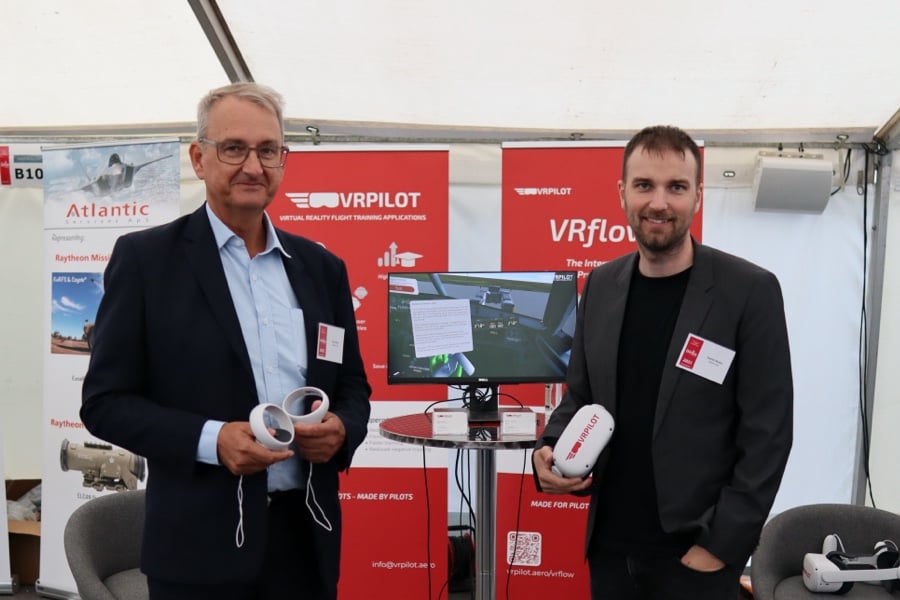 Our presence at the FMI Industry Day 2021 allowed us to display Empact's software solution, an app designed for mobile, desktop and tablet, that ensures that resources are used effectively in a company. In collaboration with VRpilot, visitors at the event witnessed the future of service maintenance through VRpilot's procedure training.
As to what procedure training means, it is a training predefined scenario to prepare pilots for normal operation of the aircraft, as well as emergency situations. Through Daniel Maass, a mechanical engineer and partner at VRpilot, we learned that VRpilot offers a multiuser tool for individuals that are miles apart; giving them the possibility to train together in the same digital space. VRpilot's focus is currently within the airborne domain – the Royal Danish Air Force being a key client – but talks of expanding beyond this field are already in place as their tool not only adapts to a client's needs, but also caters to maintenance services.
Aligning with the future of maintenance service, employee engagement and onboarding

Though the device does not permit a user the craftmanship to undertake mechanical activities, its technology facilitates other benefits such as fewer extra gadgets and faster setup time. As we found in our Microsoft HoloLens 2 user story, its use decreases workload exponentially. This not only offers a cheaper solution compared to physical scenarios, but also encourages a mind shift about the technology as it mixes the hardware with software that will eventually be considered as necessary a tool as the iPhone or tablet, in, for instance, job interviews or employer branding.

On the future of maintenance services and the possibility of fully integrating it into virtual reality, it will all come down to the capabilities the latter offers, as it must be integrated into other systems that can provide VR add-ons and are more user-specific or a user-case specific.